section-7229bcc
Helping you focus on your core business
while we manage your network
Network is one of the most critical parts of any organization's IT environment delivering applications, data to end-users, connecting every location together and pivotal to how businesses communicate with their customers. Keeping your network agile and secure while reducing costs is a challenge for many businesses. Underpinning your business with the right network can accelerate your digital transformation strategy. As your networks partner, Kalaam has the proven expertise to consult, deploy and manage your next-gen intelligent network. We use leading technologies to ensure secure and scalable Managed Network Solutions.
Whether you are a start-up or an established Enterprise company, Kalaam leads the way for a digital-first organization to be able to transform their networking edge with secure, scalable, and reliable enterprise-wide networking. We provide flexible Managed Network Solutions that can easily connect and scale-up your network from independent locations to geographically dispersed multi-branch offices. We offer specialized configurations tailored to address the unique needs of diverse industry requirements. When you subscribe to our Managed Network Solutions, you can count on better network visibility and increased control of your network thereby helping you improve your network performance. Our range of networking solutions are designed to help manage your network and connectivity efficiently while you focus on driving your core businesses.
Based on your needs and priorities, our experts can help you with the right solution that works for your team and your IT budget. We offer fully managed end-to-end network solution that can help improve network performance, enhance user experience, gain better control and visibility into your network environment in a scalable, secure manner.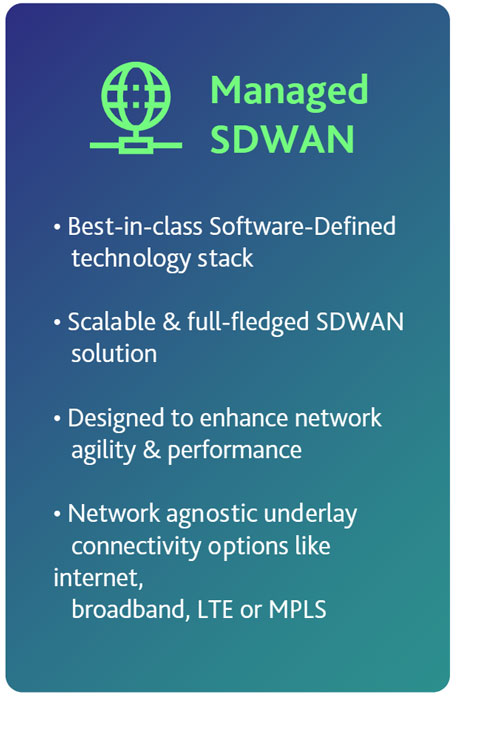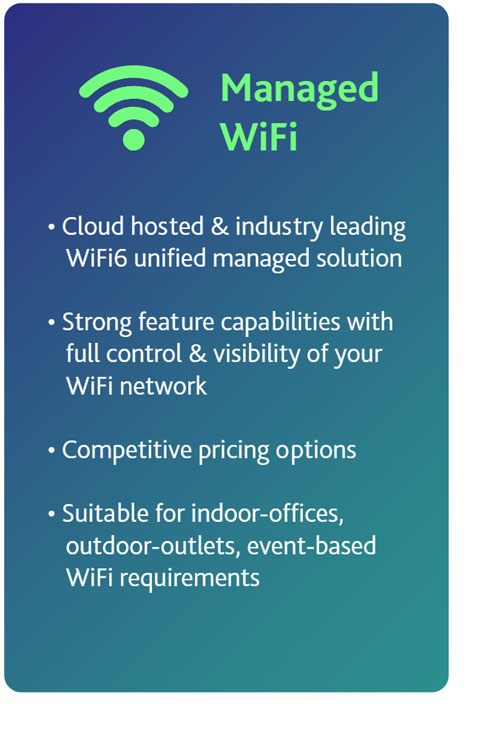 Our Solution Partners

Lets Connect

Connect with us today to find the right
Network Solution for your business.

Submit your details and our Network Experts will contact you immediately.