section-0f9e5fe
KNOT – Kalaam Network Optical Transit is a 1,400km terrestrial Fiber Optic Cable system that enhances regional and international connectivity in the Middle East and North Africa. This will provide a highly scalable alternative to carriers, CDNs. OTTs, Cloud providers, Data centers and Enterprises to benefit from innovative solutions and enhanced communications experience.
Features

This is a terrestrial cable system with Ultra low latency path between the GCC countries.

Covers five GCC Countries: Bahrain, KSA, UAE, Qatar and Kuwait.

Total capacity of 12.8 Tbps.

Spans over 1400 Kilometers.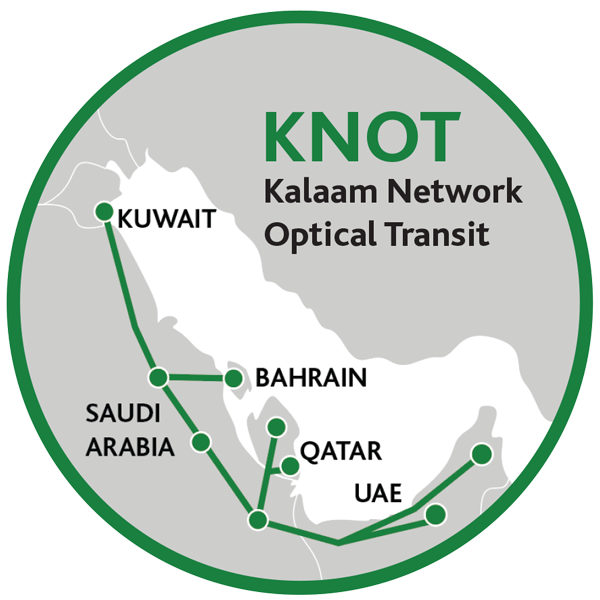 Benefits
Availability of high-capacity connections throughout the GCC
Giving you the bandwidth when and where you need it.
Reduced Lead times for circuits
Connections can be provided with the speed and agility required by your digital transformation projects
High-speed, low latency, data interconnect
Connectivity that suits your bandwidth-hungry applications (Big Data, Ai, IoT etc)
Improved end-user experience for cloud applications
Improve the efficiency and satisfaction of end-users with reduced latency.
Support of Legacy interfaces (SDH) to evolve networks
If you have a legacy system, we can still support you, while guiding your migration to next-gen networks.
Reliability high-quality network provided by trusted partners
Your services can applications demand reliability. This is the key to build long-term end-user trust and confidence.